Meet The ACSyracuse Staff
_________________________________________________________________________
Perhaps best known as the founder of Belhseine Enterprises LLC, a real estate and sports investment company, Sam's path to ACSYRACUSE began over twenty years ago. At age 20, Sam purchased his first Dunkin' Donuts and expanded until he owned eight franchises throughout New York and New Jersey. His love for the city of Syracuse began in 1996, where he opened a Dunkin' Donuts and eventually decided to reside there for the next three years. In 2016, he founded Super 9, a soccer club in Rochester. The plan to create a professional club in Syracuse began in 2017. In 2018, Sam decided to sell his eight Dunkin' Donuts locations and invest in real estate. He was able to open his own car dealership, ECars in Rochester, the same year as well. As owner and general manager of ACSYRACUSE, Samir Belhseine brings success and experience that will help bring professional soccer back to the great city of Syracuse.
_________________________________________________________________________
AC Syracuse Academy Manager Penny Phillips-Powers brings to the academy an extensive background in management, organization, and customer service along with ten years of experience in Syracuse-area youth clubs.

As the Club Manager for the Syracuse Soccer Academy, Penny handled the in-house league, rostering, scheduling, organization, and registration for the club in conjunction with the treasurer. She has served in positions including team manager, assistant coach and head coach for various clubs in the Syracuse area with a focus on developing U8-U18 players.

Dedicated to the development and advancement of local players, Penny fostered a competitive environment for area players to showcase their talents for college coaches. For four years, Penny has served as the Binghamton College Showcase Coordinator. She is responsible for scheduling, information packets, organizing, and all communications with teams and college coaches to ensure a professional format beneficial to all those involved.

After a successful high school career, Penny was a member of the SUNY Fredonia Women's Soccer team before transferring to SUNY Oswego to complete her Bachelor of Science degree in Vocational Technical Education. Penny holds a USSF National D License and is the mother of Mackenzie (Wells College) and Jackson (Alfred State). Both children learned the game in Syracuse-area soccer clubs, were high school state champions, and continue to play at the college level.
_________________________________________________________________________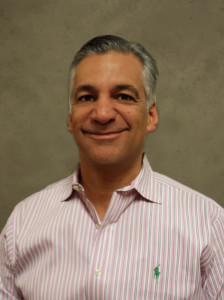 Len Montreal
Executive Director
Len is the President of Montreal Construction Co., Inc. and a Member/Partner of Salt City Enterprises LLC, Montreal Development LLC and Allegiance Realty LLC. He operates and oversees these organizations by leading leases, purchases and partnerships. He has completed a wide variety of redevelopment and new construction projects for mixed-use, multi residential, office, supermarket, and retail properties. Len also owns and operates SportsCenter 481, Hopkins Road Sports Center and the Ultimate Goal Family Sports Center. Len is a part owner of The Preserve Restaurant at 405.
_________________________________________________________________________
Jim Smith
Executive Director
Jim is the Founder and Senior Consultant of JHS Management. Jim has over 40 years of experience in sports medicine, fitness and wellness. At 25 years old Jim founded Track & Racquet Club (Fitness Forum Health & Wellness Club), where his career began. Over the years, Jim has engaged himself in many different investments and services. He currently oversees management and operations of SportCenter 481, a 75,000 square foot sports facility. His experience and vision for success brings great opportunities for ACSyracuse going forward.
_________________________________________________________________________ 
Cláudio Garcia
Head Coach and Director of Coaching
ACSyracuse is excited to officially announce that we have named our Head Coach and Director of Coaching, Cláudio Garcia. Cláudio has an experienced background both playing and coaching soccer at a high level. He spent many years playing in Portugal's second division as a defenseman and midfielder. When Cláudio walked away from his playing career, he moved on to a career in coaching. A majority of his coaching career began in Portugal's 4th Division, where he coached a A.F. Coimbra Cup Finalist team. In recent years, he began climbing the ranking and was promoted and hired to be an assistant coach in Portugal's 2nd division. In 2018 Cláudio was hired as the Head Coach Manager at BOCA JUNIORS INTERNATIONAL ACADEMY in Mumbay, India. He stayed in that position for a year and in September of 2019, he was hired as the Cayman Islands Boys National Team Head Coach: U20, U17 & U15. Cláudio recently led the U20 Men's team to the Concacaf World Cup: Puerto Rico Qualifies and placed 3rd.
_________________________________________________________________________
Brooke Barbuto
Women's Head Coach 
A four-year starter at Division I Stony Brook University, she finished her college career with 17 goals and nine assists. While at Stony Brook she was selected to the All-Academic team, America East All-Rookie Team, All-America East First Team, NSCAA All-Northeast Region First Team, Soccer Buzz Magazine's All-Northeast Region Second Team, and America East Tournament All-Championship team. She served as team captain and was selected Most Valuable Player in her senior year.

Barbuto has played professional soccer with 4 different countries. She played in the US with the Buffalo Flash, Iceland with Haukar, Finland with GBK and NiceFutis and last year in Australia with the Peninsula Power. She has also been a Head Coach for Bryant & Stratton College, a NJCAA Division I Intercollegiate Athletic Program, a head coach of the Utica Women's Soccer Team and helped lead them to 10-7-3 record.
_________________________________________________________________________
Fatima Belhseine 
Marketing and Communications Manager
A recent graduate of Nazareth College earning her marketing degree, Fatima is eager to start working to bring attention to ACSYRACUSE and create a community through social media. She's passionate about marketing and social networking as she's been running a blog dedicated to health and wellness since 2019. She's learned a lot about the business world through her father Sam and is excited for the future this team will bring.
_________________________________________________________________________
Mike Bristol
Marketing and Promotions
Mike Bristol is the President and Founder of 7 Enterprises Marketing Firm. Bristol is also the Vice President of Operations for Jim and Juli Boeheim Foundation. Mike has been apart of many major opportunities and marketing campaigns, both on the national and local level. He has a deep background working alongside Syracuse University Head Coaches like Jim Boeheim, Dino Babers and John Desko. Bristol is the host of Inside High School Sports, Syracuse Legends Show" and the NY Yankees Show on ESPN Radio 97.7 and 100.1.
_________________________________________________________________________
_________________________________________________________________________